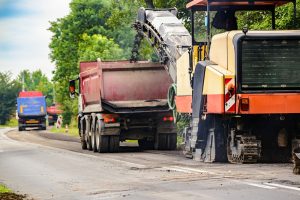 4 Benefits of Heated Treated Drum For Small Asphalt Milling Machine
Small asphalt milling machines are some of the popular machines in the road construction industry. That is because most of the construction works include repairs which these machines excel the most. However, they are popular with small roads and pavement constructions. But how do you ensure that you are getting the best machine for the work? Well, the quality of the milling drum that the machine is using is one of the critical factors.
There are various types of small asphalt milling machine drums, but heat treated one is among the best. Heat treated drum is one of the drums that passed through the heat treatment process to improve their hardness. There are numerous benefits that come with this kind of milling drums. Here are some of the benefits:
High Strength and hardness
One of the most significant benefits of heat treatment of machine tools is high strength and hardness.  This the type of milling drum that offers incredibly high strength features. The strength comes as a result of exposure to the high temperatures. The material used for construction the drum is hardened by streamlining the atomic structure of the steel molecules. That is how you an incredibly strong structure of the milling drum's metal.
Good Cutting Performance
The cutting performance of the drum teeth is determined by the strength of the material used. So where the cutter tools are part of the drum, they have been heat treated together; then you expected the machine to perform extremely well. The cutting performance of the small asphalt milling machine milling drum will be better than the other available options.
Reduced Cost of maintenance
Well, this is an obvious one. When you have a small asphalt milling machine wear parts that can withstand wear and abrasion. Therefore, these are parts that do not wear down that easily. That is how you are able to reduce the cost of maintaining the milling machine. With a heat treated milling drum, you will experience a significant drop in the cost of maintaining the machine. That means more money in the pocket.
Longer useful life
Longevity of the machine wear parts is a crucial factor to consider. That is because the cost of replacing milling drum can be huge especially if you are going premium quality. Due to their high hardness, milling drum does not wear down that easily. They offer high resistance to wear and abrasion which makes them last for long.